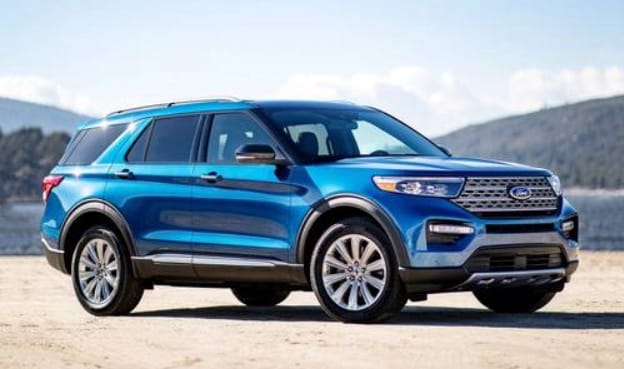 Set to be released later this year, the all-new 2020 Ford Explorer continues the Explorer's longstanding reputation as a road-tripping machine, packed with features, technology, safety and driver-assistance features to make the new Explorer more comfortable than ever for long-haul driving or even fleet duty for police agencies.

Every feature was considered by the team behind the 2020 Ford Explorer, and that includes what is simultaneously the most-often overlooked and most important component when it comes to comfort: the seats. Making the seats in the all-new Explorer more comfortable than ever was a task that fell to an unlikely superhero: the engineer who is known as "Dr. Derriere."

Supervisor Mike Kolich, A.K.A. Dr. Derriere, heads Ford's global seating and comfort team. He was tasked with creating the most comfortable seats ever for the 2020 Ford Explorer, giving the buns of Explorer drivers a break while helping them stay alert, relaxed and ready to meet the challenges of long-distance driving without their keisters going numb.


"Road trips can be largely defined by how comfortable people are – and when you get down to it, how comfortable our seats allow them to be," said Kolich, whose Ph.D. in industrial and manufacturing systems engineering with an emphasis on seat comfort has earned him the nickname around the Blue Oval Brand. "As engineers, we're thrilled with this new seat, but really it's what our customers say and think that matters."

Developed by Kolich and his team, the new seat design for the 2020 Explorer started with the goal of improving reported comfort by 50 percent, resulting in an innovative V-shaped design that provides better torso support across a wide range of heights and body types, while allowing for better ventilation for a more comfortable drive. The ideas and designs they developed for the project will soon be utilized by Ford brand-wide.

"What people see in a Mustang differs from what they see in an Explorer, but it's all built on the same architecture," said Kolich. "That architecture is the magic, in that it allows us to maintain consistency. These seats should feel similar to the seats in any other new Ford vehicle."

In the second row of the 2020 Explorer, the team developed all-new EZ-Entry functionality, which allows for quick and simple access to the third row without having to remove a second-row booster seat or car seat that might be buckled in place. Each seat design was subjected to more than 100 tests, including tests to evaluate softness, support and weight distribution.


"Our lab testing has changed the way we operate," said Kolich. "Not long ago, the industry didn't have measurable objectives like we do today. We would build a seat, and from there it was trial-and-error. We're smarter than that today. We know what people expect."


If Ford is thinking that much about the seats, how much thought do you think is going into making the 2020 Ford Explorer the best Ford SUV in the company's century of innovation? Ready to buy a 2020 Ford Explorer in Heber Springs, Arkansas? Then stop in today at
Heartland Ford of Heber Springs
and get pre-approved for financing, so you can be one of the first behind the wheel of the next-gen Explorer from Ford.