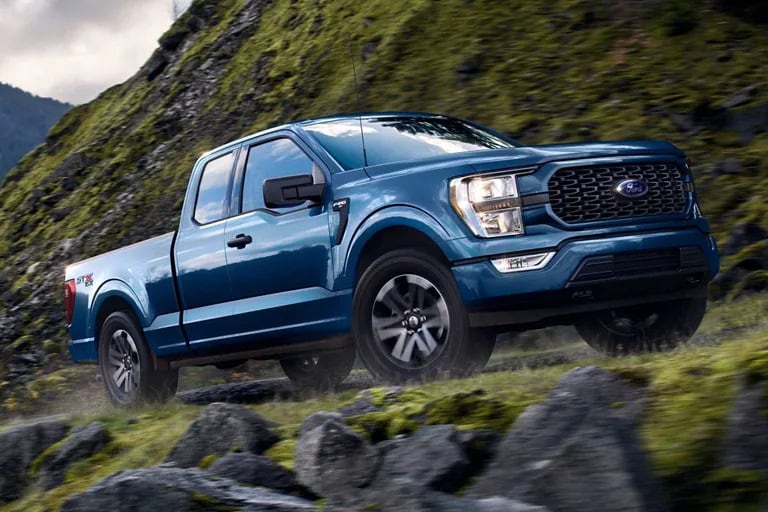 The Ford F-150 has been the best-selling vehicle in America for decades. It's no wonder as to why. The F-150 is stronger, tougher, more capable and more luxurious than any other truck on the market. It's a clear example of American-made excellence. The 2022 Ford F-150 is no different. Now available for order from Heartland Ford in Heber Springs, the new Ford F-150 offers some exciting new features that have never been seen in a Ford pickup. Let's take a look at what's new in the 2022 Ford F-150.
Four New Appearance Packages
While the Ford F-150 has a reputation for being an attractive, confidence-inspiring pickup truck, it just got a little bit better. The 2022 Ford F-150 offers four new appearance packages. This means you can ride around town in your favorite colors and trims. The F-150's interior is still as luxurious as ever. It offers plenty of technology — like a touchscreen navigation system and a 4G LTE hotspot — as well as leather seats and stylish accents. Both inside and out, the 2022 Ford F-150 will be the most attractive Ford pickup in history.
Hands-Free Highway Driving
In one of the biggest innovations the F-150 has ever seen, the 2022 model will feature hands-free highway driving. The all-new pickup will make use of Ford Blue Cruise technology to allow drivers to travel more than 100,000 miles of North American highways effortlessly. Even with the driver's hands off the wheel, the truck will speed up, slow down, turn around corners and change lanes. The 2022 F-150 takes one step closer to being a fully-autonomous vehicle. In doing so, it makes long road trips or morning commutes that much easier.
The Power and Capability You Expect
While the new bells and whistles on the 2022 Ford F-150 are nice, one thing hasn't changed. The power and capability you expect from a Ford F-150 remains the same. The 2022 F-150 will still be stronger, tougher and more capable than any other truck on the market. Looking to tow a large trailer? The F-150 has you covered with up to 13,000 pounds in towing capacity. Looking to travel off-road? The 2022 F-150 offers great four-wheel drive capabilities. Powered by a lineup of strong engines which produce up to 400 horsepower, the 2022 Ford F-150 builds upon a long tradition of power and capability.
Now that you know what's new in the 2022 Ford F-150, you have a decision to make. Is it the right truck for you? The team at Heartland Ford in Heber Springs, AR would love to speak with you about it! Fill out a contact form and get in touch with us. We'll get you any information you need and try to get you behind the wheel of an all-new Ford F-150 as soon as possible.